Blupace offers effective B2B eCommerce solutions that enable seamless transactions between businesses, ensuring a steady increase in sales. Our unique work approach utilizes the latest technologies and industry insights to optimize your eCommerce operations. We provide customized solutions tailored to meet the specific needs of each business, from streamlining supply chains to enhancing customer experience. We are committed to delivering flawless and lucrative B2B eCommerce solutions that drive growth and success for your business.
Our B2B eCommerce Solutions
Blupace Companies understands the importance of customization and personalization in B2B eCommerce. They work closely with their clients to develop a platform that can be customized to the individual customer's preferences. This includes personalized pricing, customized catalogs, and targeted marketing campaigns.
Our UX/UI Design Experts create custom themes that align with your brand values, using a progressive web design approach. From websites to software interfaces, our specialized services deliver exceptional designs that exceed expectations and meet business objectives.
Blupace Companies' B2B eCommerce platform seamlessly integrates with their clients' existing ERP (Enterprise Resource Planning) and CRM (Customer Relationship Management) systems. This integration ensures that real-time data transfer is possible and that business processes are streamlined.
Blupace offers a precise solution for businesses who want to create a customized platform for themselves which would be easy to maneuver.
Blupace Companies' B2B eCommerce platform allows businesses to sell products across multiple channels, including mobile, desktop, and social media. This provides a seamless buying experience for customers, regardless of which channel they use to make a purchase.
Management (PIM) Blupace Companies' B2B eCommerce platform includes a robust product information management (PIM) system. This system ensures that the product data is accurate, up-to-date, and easily accessible to customers.
Multiple price lists can be uploaded easily as per the catalog which also provides greater flexibility to your eCommerce business.
Having a control panel on the website assists suppliers and makers to track their current or pending orders, analyzing the sales data, and evaluating them thoroughly.
Enabling such features will assist your users to navigate effortlessly and efficiently into your website and filter out the exact product they're looking for.
Security is a top priority for Blupace Companies. They ensure that their B2B eCommerce platform has a secure payment and shipping process, building trust with customers and ensuring their continued business.
Blupace Companies' B2B eCommerce platform provides real-time analytics and reporting on customer behavior, sales, and inventory levels. This data is critical for businesses to make informed decisions and improve their operations.
Our b2b ecommerce website development experts deliver superior quality and high-performing online platforms with no downtime. We ensure a seamless user experience.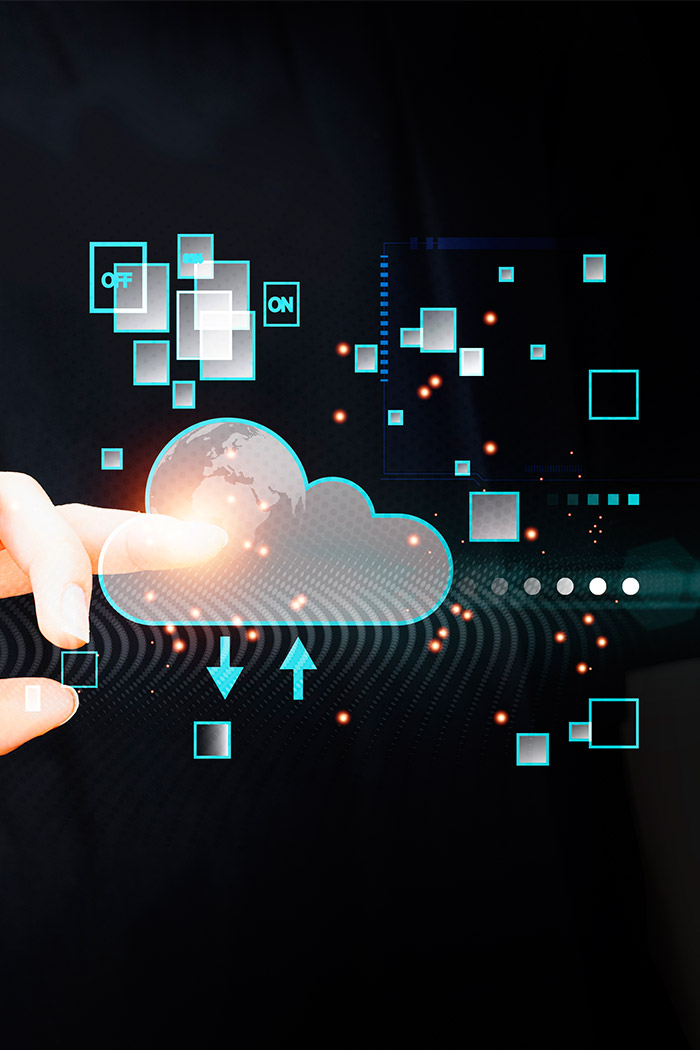 Our Process
Our approach to project management involves utilizing proven agile methodologies, which enable us to bring all stakeholders on board, even those without technical backgrounds. By fostering collaboration, we can expedite the project timeline and accomplish even the most ambitious objectives.
01
From concept to market
Have an idea in mind? We are here to turn your dreams into reality, driven by a solid, multi-disciplinary, expert execution.
02
Research & Discovery
Differentiate from competitors, understand your market and end-users, identify opportunities, and sketch the outlines of your idea with help of our technologist, product designers, and business experts.
Discovery Workshop
Service Design
Business Design
Design Sprint
Product Validation
Product Research
Concept Design
03
Design & Build
Turn the rough product outline into a carefully crafted design to then build a tangible product. Designers, engineers, and product managers work alongside your team to launch the next industry-shifting products and services.
UI & UX Design
Mobile Development
Web Development
MVP development
Machine Learning
Product Management
Fractional CTO
04
Launch & Beyond
Getting your product out of the door demands tight coordination with go-to-market strategy, and constant refinement through user feedback and validation. Use data to assist the product strategy, accelerate it in the market and reach sustainable growth.
Product Evolution
AB-Testing
User testing
Quality Assurance
Backlog Prioritization
Blupace Highlights
20

+

Years In The Industry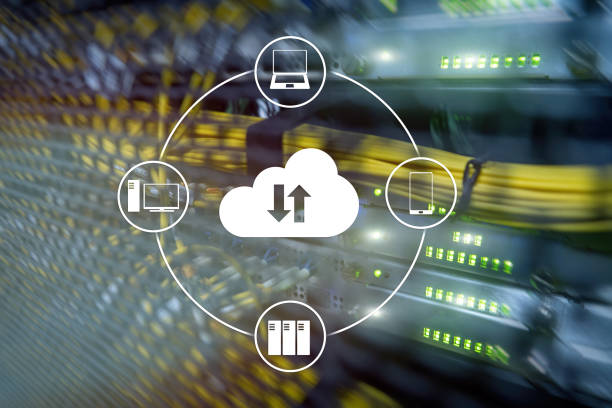 We've Got You Covered Post Launch
Managed & Supported Hosting Solutions
Our company provides hosting solutions for websites of all sizes, leveraging AWS infrastructure to offer fast, secure, and scalable services that optimize website performance. We handle your website's hosting solutions, from development to launch, ensuring a hassle-free experience. Our team conducts a thorough Q&A and optimization process to guarantee a seamless user experience.
Additionally, we offer SSL certificate solutions to secure your website, domain name registration services, and corporate email solutions to enhance communication and collaboration within your organization. Count on us for reliable hosting services that meet your business needs.
---
Support Service
We understand that a website requires ongoing care and support to maintain its optimal performance. That's why we offer comprehensive monthly support services that include a set amount of time for general updates and technical support, tailored to your needs.
Our support package includes priority support through our 24/7 accessible ticketing system
CMS training and all-year-round support
Technical issue resolving and website speed optimization,
Training consultancy and advice, website design/development change requests,
Website security monitoring,
Software updates (including third-party extensions) to ensure that your website is running on the latest, most secure version.
Additionally, we provide Google Analytics and Webmaster Tools integration and monitoring, content management updates, and formatting of content to ensure that the site's look and feel aligns with your brand style guide and aesthetic. Our team is dedicated to keeping your website functional, secure, and visually appealing to your target audience.
---
Support and Maintenance Retainers for Website Design and Development
We offer ongoing development and SEO work through a monthly plan after the website build is complete.
Our retainers are cost-effective, providing a lower hourly rate compared to ad hoc change requests. They are also flexible, allowing hours to be used as needed.
Our post-build support package includes:
Priority support through our 24/7 accessible ticketing system.
Priority website design and development change requests, including updates to design code, content, and SEO.
Continuous website development to create new pages, functionality, and content.
Routine website maintenance and updating as needed.
Landing page creation.
Analytics tracking, reporting, and analysis.
On-site SEO and technical optimization. Off-site Google ads can be included in a separate package.
Technical support for resolving issues and optimizing website speed and technical SEO.
Why should Blupace Solutions be your Choice for B2B eCommerce Solution?
Efficient Project Management
The accomplishment of a project is tough to achieve but with Blupace this will be a seamless process. Our B2B eCommerce website development company works on the clients' requirements. From planning the project's budget to delivering high-quality results, we are proficient in everything.
Transparency
For Blupace, the client's needs are the utmost priority. We involve our clients as active participants during the process of fabricating the website. We make sure that there is a transparent communication between our clients from the inception till deployment.
Cost-efficient
Cost is a major concern for every entrepreneur but we never allow it to become a hindrance for impeccable B2B eCommerce services. We provide predefined results with bespoke solutions within a stipulated budget.
High-end Solutions
Blupace believes in delivering nothing but commendable work. We leave no grounds for compromise and disappointment on the performance of our client's business. Therefore, our goal is to deliver high-performance for complex projects.
Enhanced Brand Identity
Online presence is vital for businesses and distinctive attributes are essential for its success. At Blupace, we design a website that brings forth the true essence of your business with an aesthetically appealing design.
Specialization
Professionals working at Blupace are proficient in their department. We deploy the most efficient experts to your project who specialize in what they do. Every member of our team has an adequate skill-set in their respective fields.
Technologies We Work with…
Our B2B eCommerce website development is based on the latest technology that helps in increasing sales and other operations of your B2B eCommerce website.
Platform
iOS
Android
Web
Programming Language
Swift programming language
Swift
Java programming language
Java
kotlin for android development
Kotlin
laravel
IDE
integrated development environment
Xcode
android studio
Eclipse
Back-end
Web Development Language
Node.js
ROR
GO
Database
Linex
Redis
MySQL Database
Hosting Server
Iomart hosting server
Iomart 16.04
App Design
HTML – CSS Conversion Tool
Let's Start
YOU ARE HERE
Share your idea
Discuss it with our expert
Get an estimation of a project
Start the project