Blupace IT field services is dedicated to supporting our clients in expanding their businesses by taking care of day-to-day technology infrastructure issues. We recognise that technology is a critical aspect of modern businesses, and any IT-related problems can significantly impact productivity and profitability, bringing operations to a standstill.
User support
Security and monitoring
License and warranty management
1,2 & 3-Tier service desk
Office 365 management
Training
24/7 support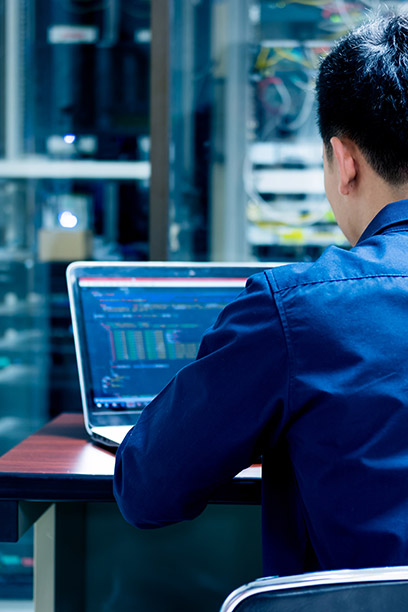 We plan a scope of managed IT services individually for each client.
IT infrastructure assessment
Analysis of the IT infrastructure state with the focus on scalability, operational efficiency, and security.
IT infrastructure optimisation roadmap with tactical solutions to identified problems.
IT infrastructure cost optimisation.
IT infrastructure monitoring 24/7
Configuration of tools for infrastructure monitoring and alerting (we commonly opt for prometheus or nagios).
Reporting on the availability, uptime and response time of every infrastructure node.
Troubleshooting to maintain the infrastructure productivity.
Managed network operations center (NOC).
IT infrastructure administration
User administration, regular software configuration and updates.
Management of servers, network, cloud and on-premises data centers, and cloud services.
Virtual desktop administration.
Vulnerability assessment.
Regular compliance review (HIPAA, GDPR, PCI DSS, FDA, etc.) and reporting.
IT help desk
L1 help desk – resolution of user issues.
L2 help desk – resolution of technical issues that don't require code changes.
L3 help desk – resolution of technical issues at the code level.
Cloud management
AWS, Azure and multi-cloud infrastructure management.
Deployment of cloud infrastructures.
Applications and data migration to the cloud.
Cloud monitoring and optimisation.
Managed application services
Application monitoring with a focus on critical metrics, like application availability and response time.
Application troubleshooting.
Application modernisation (including application re-engineering, re-architecting, redesign).
Application evolution with continuous delivery of new features and design experiments.
Managed DevOps
Deployment of CI/CD pipeline.
Implementation of a containerisation strategy (based on Kubernetes or Apache Mesos).
Implementation of test automation.
Design of an automated monitoring solution.
Managed security
Security audits.
Vulnerability assessment.
Penetration testing.
Compliance program planning/assessment.
Managed IT services process
01
Assessment
The first step in the process is to assess your IT systems and identify any areas that need improvement. This may involve conducting an audit of your systems and identifying any potential security risks.
02
Planning
Once any issues have been identified, a plan is put in place to address them. This may involve implementing new systems or software, upgrading existing systems, or improving security measures.
03
Implementation
The plan is then put into action, with the Managed IT Services provider taking care of all the necessary tasks such as installing software, configuring systems, and providing user training.
04
Monitoring
Once the plan has been implemented, the Managed IT Services provider will monitor your systems to ensure that everything is running smoothly. This may involve proactive maintenance such as software updates and patching.
05
Support
If any issues arise, the Managed IT Services provider is there to provide support and resolve any problems. This may include providing remote support or sending a technician to your location if necessary.
06
Reporting
The Managed IT Services provider will provide regular reports on the performance of your systems, highlighting any areas that may need attention and providing recommendations for improvement.
07
Continuous improvement
Finally, the managed IT services provider will work with you to continually improve your systems and ensure that they are always up-to-date and running efficiently.
Overall, the managed IT services process is designed to ensure that your IT systems are always running at peak performance, with any issues identified and resolved quickly and efficiently to minimise downtime and keep your business running smoothly.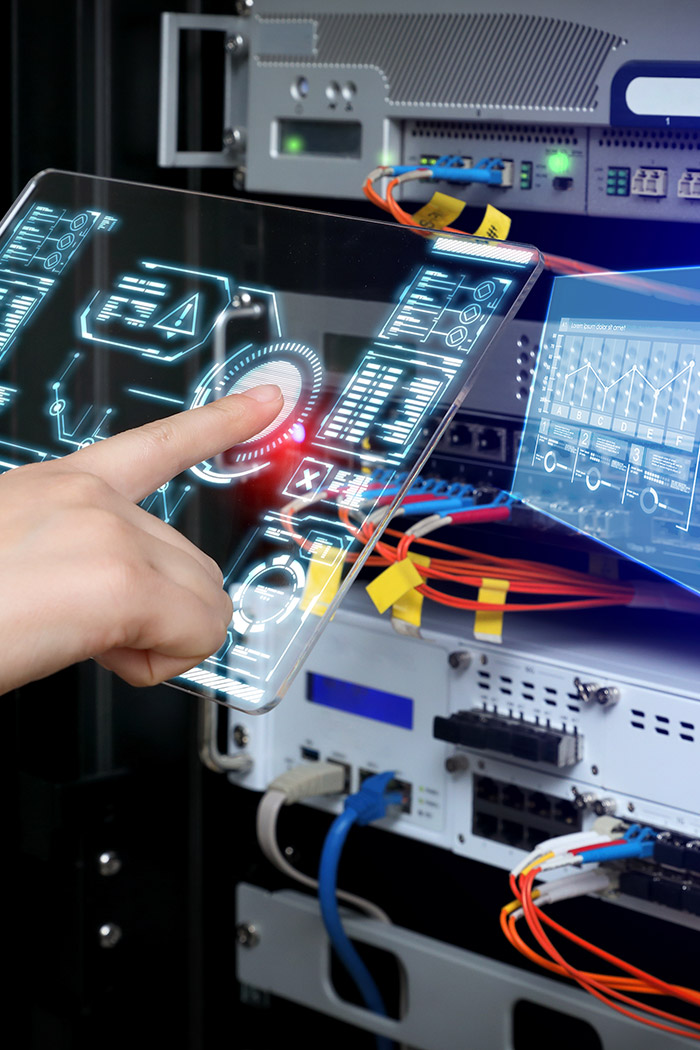 Benefits of managed IT for your business:
More time
Optimised IT and responsive support mean less time waiting on tech fixes.
Expert support
Our certified technicians have the experience and expertise to solve any IT problem.
Peace of mind
You can rest easy knowing we're monitoring your systems every hour of every day.
Increased productivity
Imagine everything you can accomplish with tech that always works when you need it to.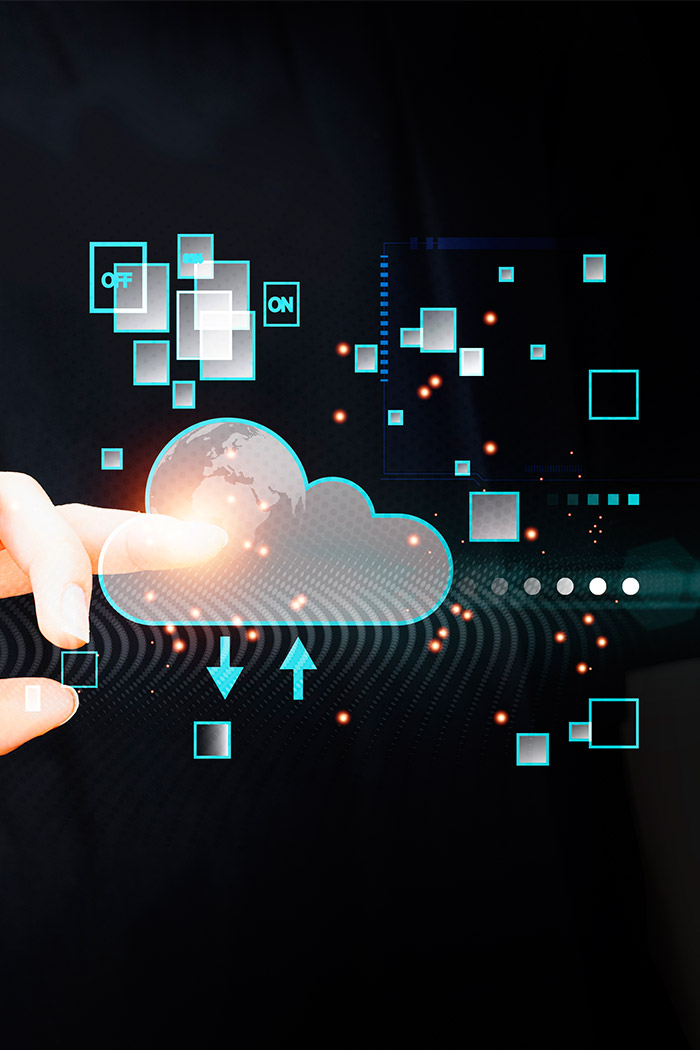 Why choose us?
Managed IT Services can be a great solution for businesses looking to outsource their IT operations to a reliable and experienced team of professionals. Here are some reasons why you should choose Managed IT Services:
01
Cost-effective
Managed IT Services are cost-effective because they allow businesses to pay a fixed monthly fee for IT support rather than having to hire and maintain an in-house IT team.
02
Increased productivity
With Managed IT Services, businesses can focus on their core activities, knowing that their IT systems are being taken care of by experts. This helps increase productivity and efficiency.
03
24/7 support
Managed IT services provide round-the-clock support and monitoring to ensure that your systems are running smoothly at all times.
04
Proactive maintenance
Managed IT services providers take a proactive approach to maintenance, regularly updating and patching systems to prevent problems before they occur.
05
Data security
Managed IT services providers are experts in data security, ensuring that your systems are protected against cyber threats and that your data is backed up and secure.
06
Scalability
Managed IT services can easily scale up or down depending on your business needs, making it easy to adjust your IT support as your business grows or changes.
07
Access to the latest technologies
Managed IT services providers keep up-to-date with the latest technologies and trends in IT, ensuring that your business has access to the best and most efficient systems available.
08
Better risk management
Managed IT Services providers help businesses manage IT risks by providing disaster recovery plans, security audits, and compliance assessments.
Overall, managed IT services can help businesses save time and money while increasing productivity, improving security, and ensuring that their IT systems are always up-to-date and running smoothly.
Let's Start
YOU ARE HERE
Share your idea
Discuss it with our expert
Get an estimation of a project
Start the project