BluHive is a cutting-edge enterprise that provides groundbreaking solutions for digitising businesses. Our suite of products, including B2C, B2B, and InvenTeck IMS, is tailored to drive bottom-line impact by making products smarter across all stages of the business. We specialise in transforming inventive ideas into digital innovations, utilising a vast wealth of expertise and technological advancements available globally. Our software development services are dependable, delivering high-quality products that are customised to meet the specific needs of our clients.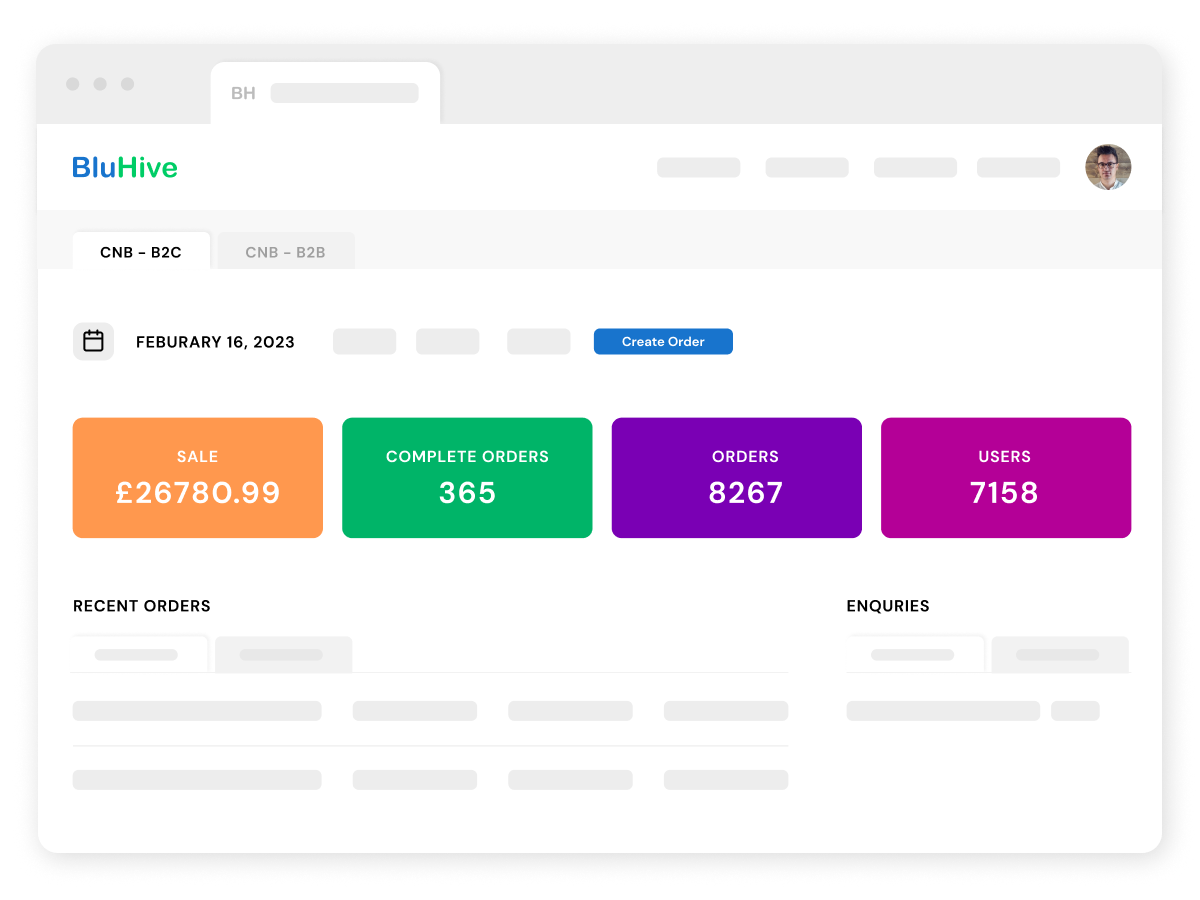 BluHive B2C
BluHive is a leading B2C ecommerce platform that caters to discerning customers looking for high-quality products and a seamless online shopping experience. Our platform features an extensive range of top-tier products, carefully selected from reliable suppliers and available at competitive prices. With advanced technology and a secure payment gateway, we provide customers with a safe, convenient, and efficient shopping experience. Our commitment to excellence extends beyond the point of purchase, with fast and reliable delivery and transparent return policies. Whether you're searching for the latest fashion trends, cutting-edge gadgets, or premium lifestyle products, BluHive has everything you need to elevate your online shopping experience.
BluHive B2B
BluHive is a leading B2B ecommerce platform that offers a comprehensive range of products and services to businesses of all sizes. Our platform is designed to streamline the procurement process, with advanced features such as bulk ordering, flexible payment options, and customised pricing models. We prioritise quality, and all our products are sourced from trusted suppliers and subject to rigorous quality control. Our technology-driven approach ensures that transactions are secure, efficient, and hassle-free, saving businesses time and money. With our commitment to excellence, exceptional customer service, and extensive product range, BluHive is the ultimate destination for B2B ecommerce solutions.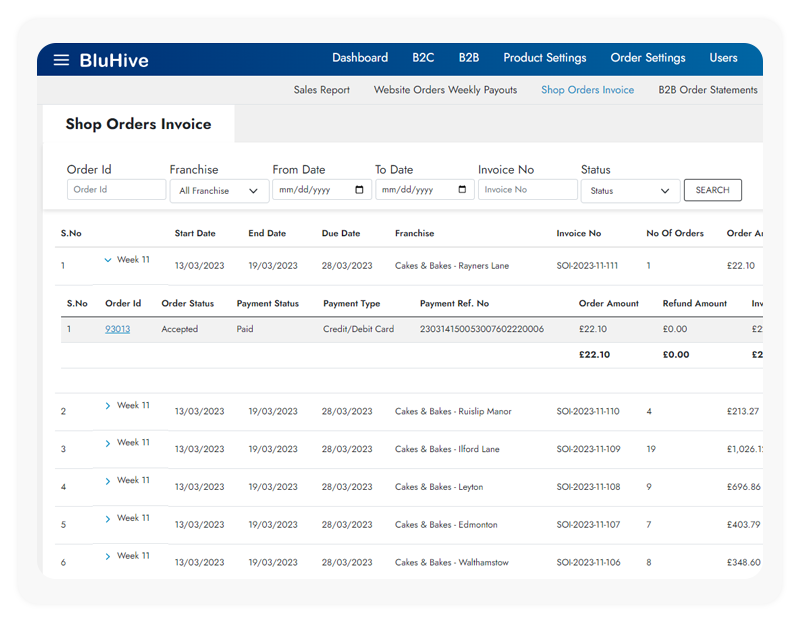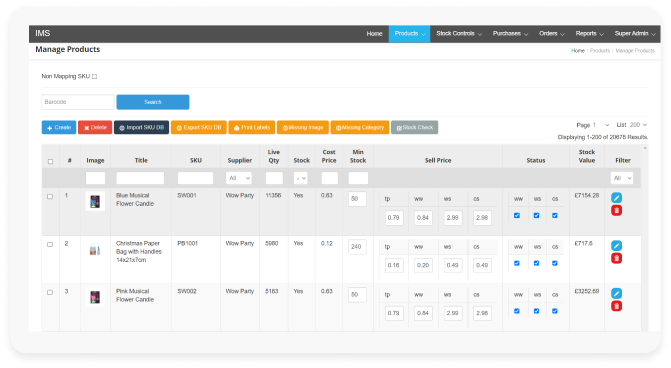 InvenTack (IMS)
InvenTack, short for Inventory Management System, is a state-of-the-art software that offers advanced features to streamline inventory management. With InvenTack, businesses can automate tasks, track stock levels, generate purchase orders, and monitor inventory movements. Real-time analytics and reporting allow for data-driven decisions and insights into inventory performance. InvenTack's customisation options ensure maximum efficiency and profitability for businesses of all sizes and industries.
Third party API integration
Third-party API integration refers to the process of connecting and incorporating external software components or services into an existing application. This integration enables the application to access additional functionality and data from the external service or component. It is a common practice in software development that allows businesses to leverage the capabilities of external systems and services to enhance their own offerings.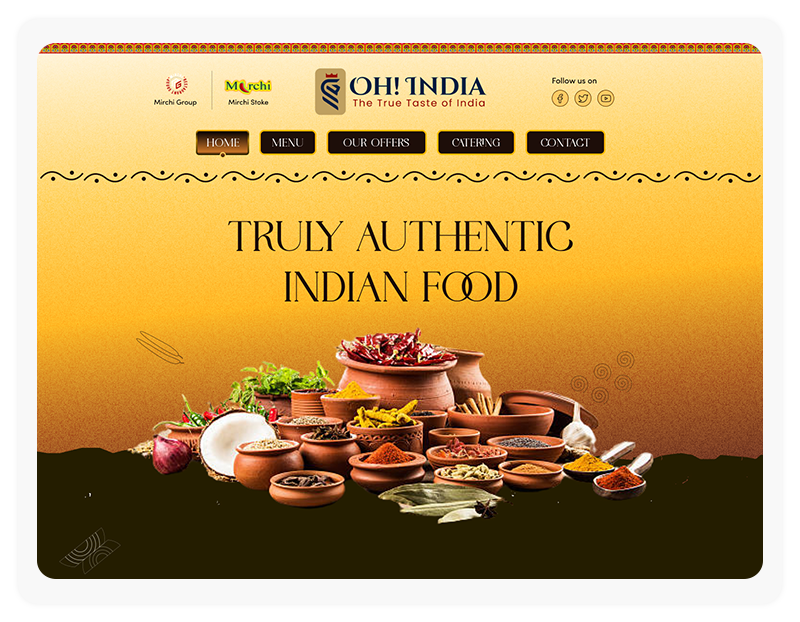 Product discovery services
Defining the product architecture

Crafting an innovative product design

Creating meticulous product specifications

Conducting comprehensive project cost estimates

Developing a preliminary roadmap and resource plan to ensure timely delivery

Building a robust proof of concept to validate the product's feasibility

Ensuring consistent product stability and reliability

Predicting project progress with accuracy and precision.
Why choose BluHive for eCommerce development?
Over 15 years of industry experience
300+ qualified senior technology architects
CMMI Level 3 company & ISO 9001:2008 certified
Powerful data security measures
State-of-the-art facilities
Agile methodology and a transparent development process
Conveniently augmenting your dedicated development team
170 working hours per month with flexible hiring models
Expert developers with a rich portfolio in web, mobile application, and software
A 15-day risk-free trial
High engagement with a cut-rate workforce
Long-term client retention with 90% returning and referral clients
Strict NDAs signed for complete privacy
Intensely devoted environment for persistent production
Committed retention of developers till the project completion
No miscellaneous expenses related to the project and developers
A cost-efficient and rapid market launch.
Let's Start
YOU ARE HERE
Share your idea
Discuss it with our expert
Get an estimation of a project
Start the project